← Back to home
Misha's list of best bicycles
Here are the criteria for this list:
Visutally appealing to me
Classic looks
Suited for light touring
Not for racing
Easy to buy in Germany
Don't have to sell a kidney to afford one
Modern components

Dynamo hub
Proper mounted fenders
Preferrably a gear hub
Preferrably disc brakes
Wider tires (32mm+)
If you have a suggestion for this list — please send it to me!
Disclaimer: all of the links are not affiliated. I don't get anything if you end up purchasing one of these bicycles.
Santucci Cycles is run by an incredible mechanic from Berlin who has an excellent taste to bicycle looks. Frames are made in Germany, perfectly balanced between non-dorky looks and having good amount of eyelets. Components are all high-quality. You can look no further.
Pelago manufactures beautiful looking steel frames with a ton of eyelets to fit every imaginable accessory. Hanko has a fork with a classic look and yet it can accomodate a dynamo-hub and a disc brake caliper. A perfect commuter and a great companion on a trip. Robust, practical, beautiful.
The only thing I'd change is to install drop bars for better looks. Pelago Stavanger would be a great choice, but I don't like dealing with front derailers.
Hanko's brother for those people who prefer lower frames.
Contoura makes great looking frames, and one can choose pretty good components when using their configurator. I wish they would offer brushed metal options for the handlebar, stem, seatpost and fenders.
Rakete manufactures probably the most beautiful yet practical bicycles out there. I really have nothing to say here. Classic steel frame and fork, the eyelets, Shimano 105, front hub dynamo. Their other bicycles are great too.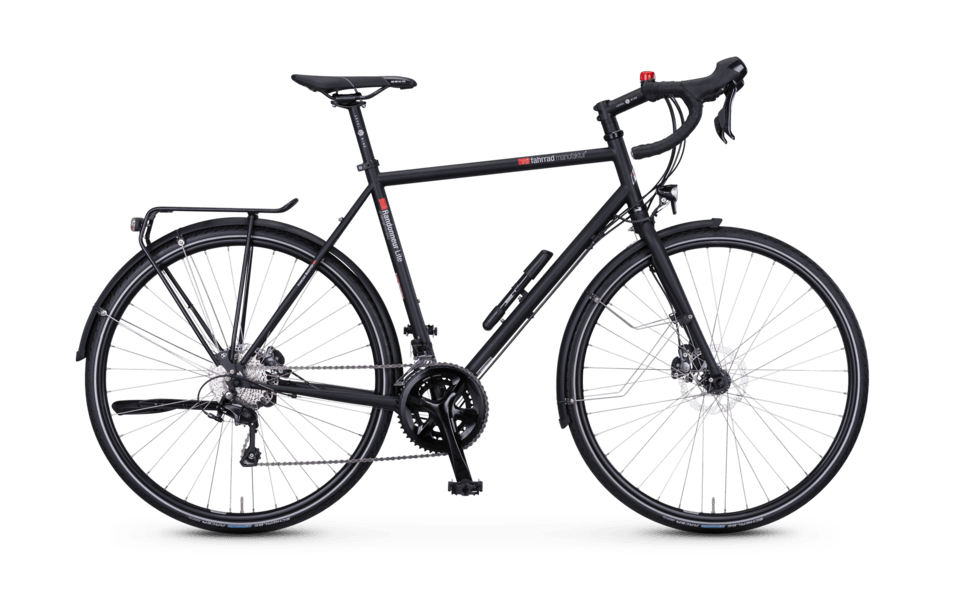 Every bicycle from VSF looks sort of the same (reminds me of why Germans don't like to have model specifications on the back of their cars). They use steel frame and forks and for a bit of a higher budget (I'd say around 1000€) one can get a set of great components.
Last edited on Sep 8, 2019